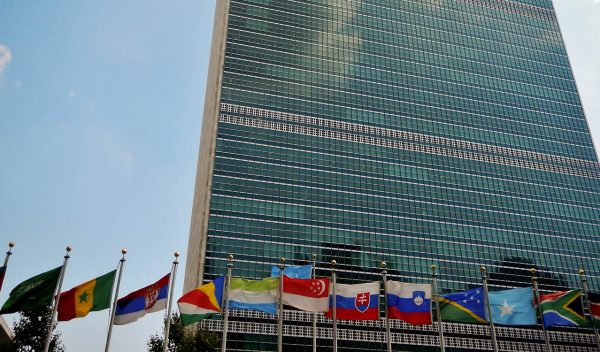 Permanent Observer Mission of the Order of Malta to the United Nations
The Sovereign Military Hospitaller Order of St. John of Jerusalem of Rhodes and of Malta – founded 970 years ago – is a Catholic religious lay order. As a a sovereign subject of international public law – whose government is in Rome – it is neutral, impartial and apolitical. Its mission is to be at the service of the poor, the sick, refugees and marginalized communities. The Order cares on a daily basis for the aged, the disabled, refugees, the homeless, the terminally ill, lepers, children and drug addicts in 120 countries around the world. Through its worldwide relief corps, Malteser International, it is also engaged in aiding victims of natural disasters, epidemics and armed conflicts. Its bilateral diplomatic relations with 112 countries provide strong support for the Order's activities.
For the past 900 years, the Order has assisted these individuals regardless of race, origin or religion. The Order of Malta has been operating with this impartial perspective for over 900 years, caring for people of all beliefs and belonging to many different faiths.
The Order relies on the involvement of its 13,500 members, as well as approximately 80,000 trained volunteers and 42,000 employees, the majority of whom are medical personnel. The Order's organisations worldwide (Grand Priories, National Associations, relief organisations and foundations) are responsible for carrying out its activities, both in its permanent institutions – such as hospitals, outpatient medical centres and old peoples' homes – and with its socio-medical and humanitarian programmes.
Mission Staff
Deputy Permanent Observer:
Counsellors:
Attaches:
Special Advisors:
Advisors:
Previous Ambassadors: